15-31.03.2020
Argo student short film fest
Argo is proud to introduce our first-ever student focused short film fest, SHORTS! This Spring 2021 we're showcasing the most talented up-and coming filmmakers across the globe, giving them the opportunity to share their outstanding creative work on our own Argo App for the world to enjoy.
15-31.03.2020
Jury awards
Best short film
Drifting by hanxiong bo
Best DIRECTOR
A word away by mollie moore
Best editing
Password to the ***** by Adél Szegedi
Best production design
Finding light by Katarina Villarreal
Best sound
When the moon was gibbous by Erika strada
Best acting performance
ghazaal by ragini bhasin
Best cinematography
Drifting by hanxiong bo
Special mention
Flowers and Bikes by Daniel kayamba
Quell by zach-sabel de kercadó
N'diajnemo by habib yazdi
Flowers and Bikes
Quell
N'Diajnemo
Special mention
Flowers and Bikes by Daniel kayamba
Quell by zach-sabel de kercadó
N'diajnemo by habib yazdi
Meet the jury

Jonny Persey
Director of Metfilm
Jonny Persey is the Director of MetFilm, a unique organisation based in Ealing Studios, which comprises the UK's largest film school and an award-winning feature film production and sales company. He is passionate about creating and maintaining a valuable and industry-relevant educational system, spearheading the synergy between the group's separate facets to offer students the best learning experience possible. He gets a buzz from watching our graduates win work, runs projects, and apply their trade in film, television, online, and across the creative industries worldwide.

Bojana SAndic
Director of programming for New Filmmakers LA
Bojana Sandic is a film festival programmer with an enthusiasm for authentic voices. She is currently Programming Director of NewFilmmakers Los Angeles, where she is focused on connecting emerging filmmakers with new audiences and opportunities. Formerly the Director of Short Film Programming at the Newport Beach Film Festival, she maintains a love of shorts as a medium for storytelling. She has worked in short film development at Lexus Short Films and served on film festival juries including those of Slamdance, Outfest and Palm Springs Shortfest.

James Dearden
Film writer and director
James Dearden is a writer/director of feature films, including 'The Cold Room', 'Pascali's Island', 'A Kiss Before Dying', 'Rogue Trader' and 'Surviving Christmas with the Relatives'. His short film 'Diversion' was adapted by him into a screenplay for 'Fatal Attraction', for which he received an Academy Award nomination. He also wrote a stage version of 'Fatal Attraction' which premiered at the Theatre Royal, Haymarket in 2014. His first film, an 8 minute short entitled 'The Contraption', won the Silver Bear at the 1978 Berlin Film Festival.

ADAM PIRON
Filmmaker and programmer
Adam Piron is a filmmaker and film programmer based in Southern California. He is also a co-founder of COUSIN, a collective supporting Indigenous artists expanding the form of film. Piron currently serves as the Associate Director of Sundance Institute's Indigenous Program and was formerly the Film Curator for the Los Angeles County Museum of Art (LACMA). His films have played at Camden International Film Festival, Indie Grits, Seattle International Film Festival and various other festivals.

Femi Kolade
Filmmaker and educator
Femi Kolade is a filmmaker and educator, who has worked extensively in Higher Education and across the film and broadcast industry for institutions and companies such as Youth Culture Television (YCTV), UK Film Council, British Film Institute (BFI), Film London, Miramax, BBC Films, ITV, and Channel Four and many more. He is currently a module leader at the London Film School (LFS), the founder of Bushfire Digital Media, a hybrid media content production, education, and technology company, which is part of the Ravensbourne digital media & design industry incubator.

Diana Sanchez
Filmmaker and curator
Diana Sanchez is an experimental filmmaker and curator born in Mexico City and raised in California. Diana graduated from San Francisco State University with a BA in Cinema. She is currently a director and producer at Veteran Documentary Corps where she works with families and veterans to illustrate the abstract experience of war and trauma. She is also curator and assistant of The Archive Project at SFSU's School of Cinema.
categories of entry
From our shortlisted films our jury will select the following awards
Best Short Film
$500 cash from Argo
$300 gift card for Moment equipment to support future projects
$300 gift card for Moment Lessons
Best Director
$250 cash from Argo
Best Editing
$250 cash from Argo
Best Production Design
$250 cash from Argo
Best Sound
$250 cash from Argo
Best Acting Performance
$250 cash from Argo
Best Cinematography
$250 cash from Argo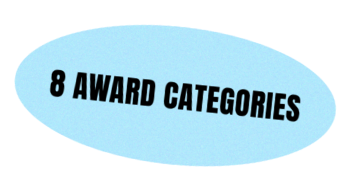 AUDIENCE FAVORITE(S)
Each Audience Favorite can redeem one free video from Moment Lessons.
We're excited to award 6 Audience Favorite shorts! If your film is selected to stream on Argo, your friends, family, colleagues, and the Argo community will have the opportunity to vote on their favorite short within each playlist category on the Argo app. This accolade will give young filmmakers the exposure necessary to help push their filmmaking endeavors to the next level!
Moment is the marketplace for creatives