We have two tiers of plans for you: a free limited-access plan and a subscription full-access plan.
*With the Free Plan, you will gain access to a limited library and enjoy new playlists every week.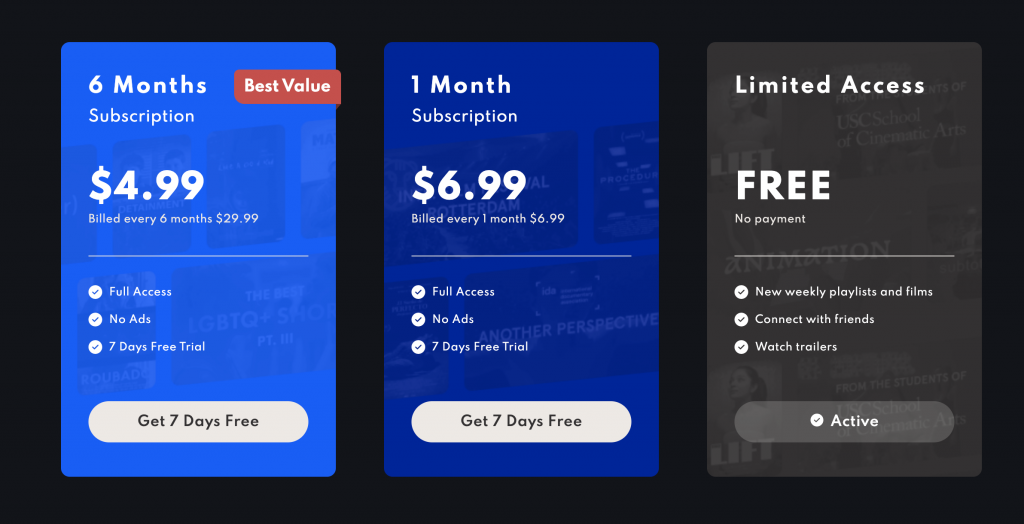 *With your Subscription Plan, you will get a 7 day free trial with full access to the Argo library.
Also discover our premium films that are only available to rent (not included in subscription). 
Register to start watching for FREE  here. 
You can change your plan or cancel online at any time. 
NOTE: *Depending on where you live, you may be charged taxes in addition to your subscription price.