4 SHORTS TO WATCH FROM PALM SPRINGS INT"L SHORTFEST
The annual 2021 Palm Springs International ShortFest showcased nearly 300 films from June 22 to 28 this year. Argo teamed up with Palm Springs International Film Festival to curate a collection of the best films to have come out of the biggest short film fest in North America.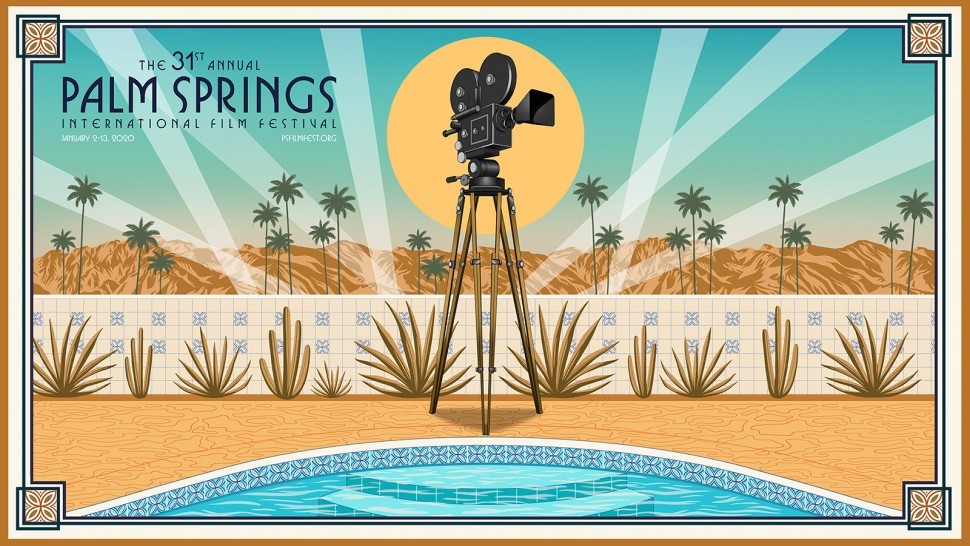 Palm Springs Intl. Shortfest Playlist
This playlist, which features 4 films from Tajikistan, Jordan, Lithuania, and Scotland, showcases the brilliant feat of short filmmakers: to express complex, profound topics in the most succinct and impactful way. Childhood, infertility, crime, and sexuality are unraveled in each film – all under 20 minutes.
Founded in 1989, the Palm Springs International Film Festival (PSIFF) celebrates emerging voices and auteurs reshaping the film industry. This festival intentionally focuses on alternative, non-commercial films from every corner of the world – and majorly on international cinema. Artists from India, Hong Kong and Slovakia are just a few who have been honored at the festival in the past decade.
PSIFF isn't just a film festival: they have allocated funds to support filmmakers through year-round guidance, creative collaboration, and many forms of educational training.
PSIFF is recognized as the stepping stone for short films on the road to the Academy Awards. The Oscar-qualifying ShortFest held every year by PSIFF, is the largest short film festival and market in North America.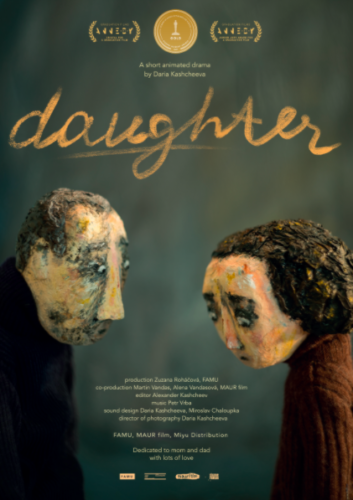 DAUGHTER (Dir.

Daria Kashcheev

a)
SYNOPSIS:
A young woman reconciles with her childhood and a complicated relationship with her dying father.
ABOUT:
Kascheeva made the film with a hand-held camera feel, big close-ups, low depth of field and a lot of motion, lending it an authentic immediacy and a para-documentary nature. To show the characters' emotions with facial expressions, I paint the eyes directly on the puppets' faces, giving them a lot of life and an intense expression of the characters' emotions.
THEMES:
Father-Daughter, Forgiveness, Childhood
AWARDS:
Winner at Palm Springs International Film Festival 2020 for Best Student Animated Short.
Daria Kascheeva's Daughter also won the award at the 46th Student Academy Awards.
COUNTRY: Tajikistan
Watch on ARGO.

GIVE UP THE GHOST (Dir.

Zain Duraie)
SYNOPSIS:
A Jordanian couple faces the burdens of infertility on their marriage.
THEMES:
Womanhood, Infertility, Arab Society
AWARDS:
Winner – Vimeo Staff Pick Award at palm springs shortfest 2020
COUNTRY: Jordan
Watch on ARGO.

DUMMY (Dir.

Laurynas Bareisa)
SYNOPSIS:
When a detained suspect walks investigators through the scene of his loathsome crimes, his law-enforcement escort makes an unnerving display of fellowship.
THEMES:
Crime, Solidarity, Gender Roles
AWARDS:
Dummy received the Special Mention for Live-Action shorts at Palm Springs Shortfest 2020.
Jury statement: "We unanimously felt that this film is an extremely subtle, nuanced and unapologetic indictment of misogyny under the most extreme circumstances."
COUNTRY: Lithuania
Watch on ARGO.

THE FABRIC OF YOU (Dir.

Josephine Lohoar Self)
SYNOPSIS:
Michael, a gay mouse and tailor, encounters a client who frees him from his hidden identity.
THEMES:
Homosexulity, Self-Acceptance, Animation
AWARDS:
'The Fabric of You' won the Oscar Qualifying Award – Best Animated Short at Palm Springs ShortFest in 2020.
COUNTRY: Scotlandd
Watch on ARGO.

To stay

on top of Argo's new releases and partnerships,

follow us on

Instagram

,

Facebook

,

Twitter

and

Youtube

.