The Finalists from the First Sundance Film Festival: Asia Short Film Competition
Sundance Film Festival: Asia launched this year in a mission to amplify the voices and stories of up-and-coming Asian filmmakers. Sundance's mission is to promote independent storytelling as it strives to reach a more global audience.
As part of Sundance Film Festival coming to Asia, Argo sponsored a Short Film Competition that received submissions earlier this year. The resulting program and Jury Award for Best Short was announced during the festival during September 23-26. The competition was open to Indonesian filmmakers in an effort to support the Indonesian filmmaking community. The short films program was curated by a jury of representatives from the Sundance Institute, IDN Pictures, and Argo's Head of Programming and Acquisitions; Amanda Salazar.
For more information on the festival please visit https://sundancefilmfestivalasia.org
In honor of the Sundance Film Festival: Asia, Argo has curated a playlist composed of 8 of the finalists from the competition, and has awarded a $2,000 cash prize to the Jury Award for Best Short – MAKASSAR IS A CITY FOR FOOTBALL FANS (Khozy Rizal).
The selected shorts will also be submitted for consideration in the 2022 Sundance Film Festival.
10 of these incredible shorts are available now on Argo! Click here to register for a profile and start streaming these festival films.
The Playlist: SUNDANCE FF ASIA
1. MASA DEPAN CERAH 2040
11 min
Dir. Winner Wijaya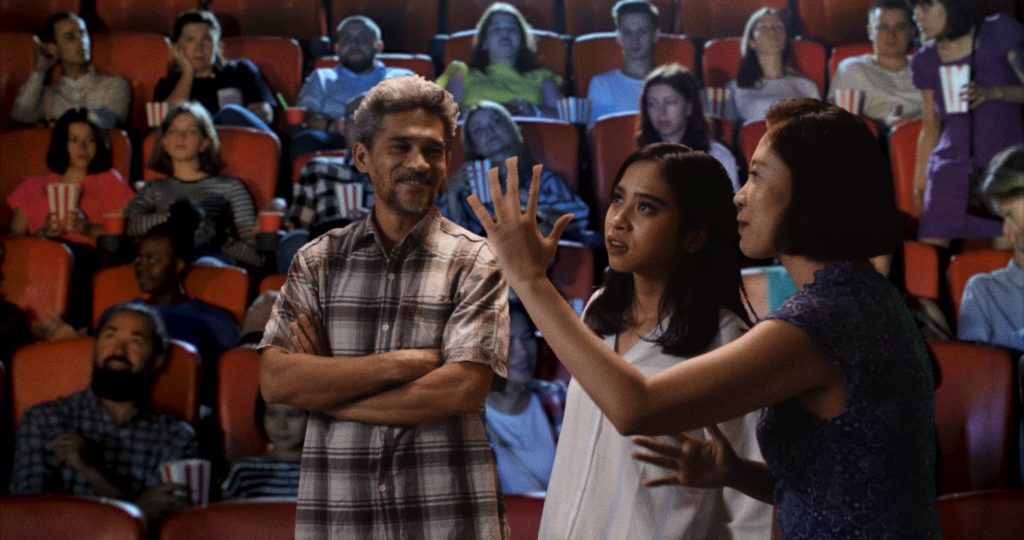 Imagine a world where the Covid-19 pandemic is still ravaging the globe by the year 2040. What would life be like then? Jo, a young woman in the year 2040 who has only known the world in its pandemic state, goes on a nostalgic virtual journey with her parents who share with her how the world was pre-pandemic, travelling abroad, going to the zoo, and passing by the beach, all via their virtual reality glasses.
Click here to watch on ARGO: MASA DEPAN CERAH 2040.
2. RONG
13 min
Dir. Indira Iman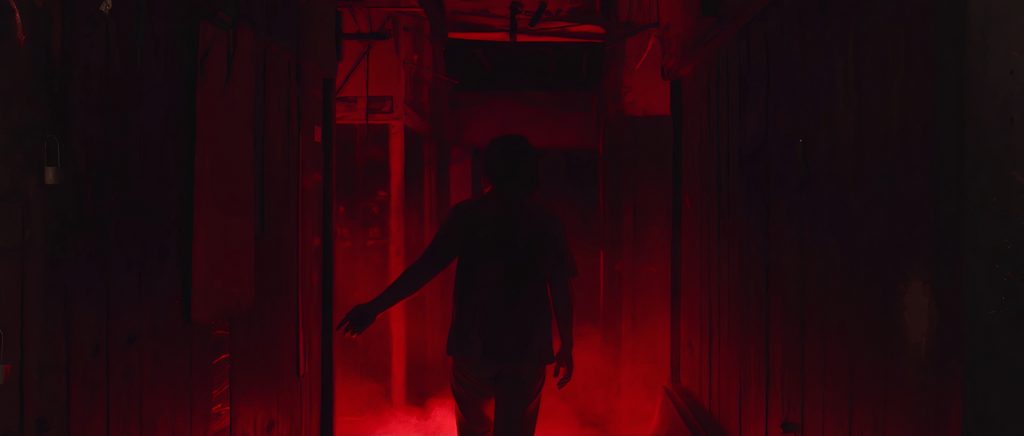 Jakarta ranks 9th on Most Dangerous Cities for Women in the World. In RONG, the horror genre is applied to raise awareness about the fears women face in cosmopolitan cities. In this film, a woman walks home alone at night, and becomes the target of harassment by a man. As he is about to assault her, things take an unexpected turn when the hunter suddenly becomes the hunted.
Click here to watch on ARGO: RONG.
3. SUNRISE IN THE FOREST (Matahari Terbit di Hutan)
16 min
Dir. Samuel Ruby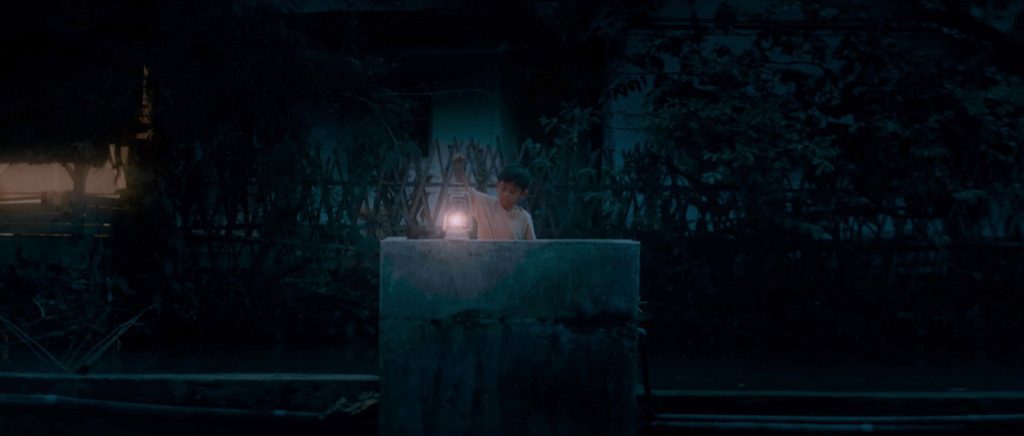 A year after a boy's father passes away, he still can't comprehend where his father went. Will he come back? Will he ever get to speak to him again? The young boy has many questions, and a guilty conscience lingering from his last interaction with his father. One day he meets a forest spirit who intrigues him.
Click here to watch on ARGO: SUNRISE IN THE FOREST.
4. JAMAL
14 min
Dir. Muhammad Heri Fadli
Nur, 35, is going about her daily housework hanging clothes to dry, when suddenly she sees children running towards her and an ambulance heading towards her house. She realizes that her husband, a migrant worker in Malaysia, has passed away. 'Jamal' is a derogatory nickname for Indonesian women, which stands for Janda Malaysia/Malaysian Widow. After their husbands' death, the women are left with no income and an uncertain future. The film is portrayed in a single frame, in reference to the Wayang art concept of cinematography.
Click here to watch on ARGO: JAMAL.
5. BLACK WINTER
6 min
Dir. Noviandra Santosa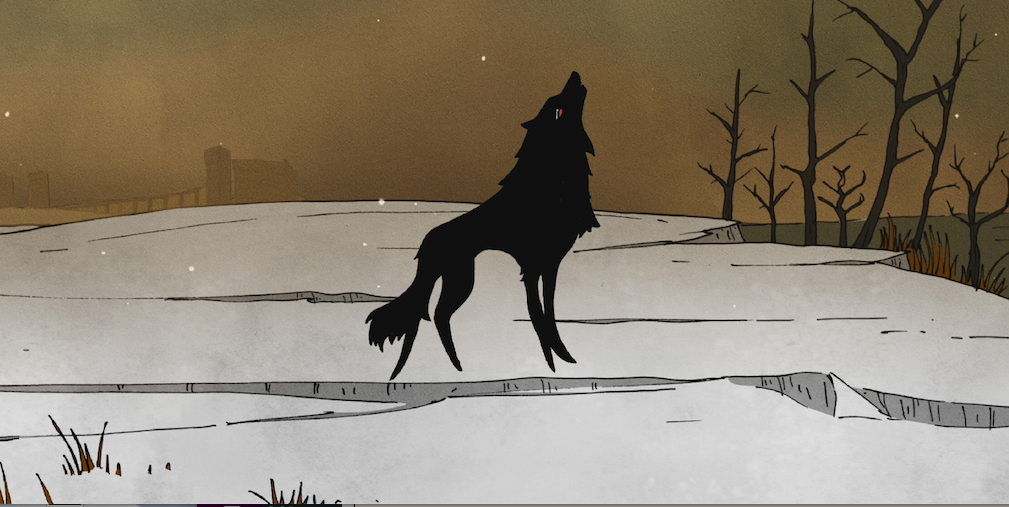 The apocalypse is here, and in an empty and cold world, a wolf is in search of a friend. As he walks through a deserted city, he seeks to escape the oncoming danger and howls in the hopes that he will find a companion. He hears a howl and traces its location. Watch as the lonely wolf navigates this strange and unfamiliar world.
Click here to watch on ARGO: BLACK WINTER.
6. DIARY OF CATTLE
17 min
Dir. Lidia Afrilita & David Darmadi
Every morning hundreds of cows are herded to a landfill site. They make it their home; they eat, nap, play, and mate here while keeping themselves safe from the excavators and bulldozers that plow around the site. If not careful, a cow might lose its life and be killed by the heavy machines or trapped under tons of trash. Despite all the risks, this practice has been around for many years as their owners save the trouble of looking for pasture and instead rely on human food waste to feed them.
Click here to watch on ARGO: DIARY OF CATTLE.
7. GOODNIGHT, STARGAZER
18 min
Dir. Adriano Rudiman
An astronaut on a mission learns that her partner is pregnant right after her ship gets hit by a meteor. With the oxygen in the spaceship damaged, the astronauts only have a few hours before their tanks hit zero. The soon-to-be parent is forced to wrestle with the ultimate sacrifice: should she risk her life to repair the ship, or stay safely inside but risk running out of oxygen?
Click here to watch on ARGO: GOODNIGHT, STARGAZER.
8. RENDANG OF DEATH
6 min
Dir. Percolate Galactic
All hell breaks loose in this dark animated comedy about a restaurant turning into a bloody brawl when there is only one dish of everyone's favorite food left: the rendang.
Click here to watch on ARGO: RENDANG OF DEATH
9. SRIKANDI
6 min
Dir. Andrea Nirmala Widjajanto
After her father's death that took a toll on the family's income, 17 year old Anjani struggles to regain control as her mother tries to sell the house, which doubled as her father's puppetry studio. Little did she know that he has been teaching her the ways of a shadow puppeteer in private, as women are not allowed to practice it. When she returns to the puppets, Anjani is able to reconvene with her father's spirit, learning one final lesson through the art-form before she sets out to realize her own future – becoming a modern Srikandi. This fantasy drama is a modern retelling of an Indonesian myth of the same name.
10. MAKASSAR IS A CITY FOR FOOTBALL FANS
20 min
Dir. Khozy Rizal
Last but not least, the JURY AWARD WINNER! In a society where men are expected to love football and behave stereotypically, Akbar has to pretend to love the game and hide his identity to be accepted by the people around him. Watch as Akbar struggles to fit in while remaining true to himself.