Top 10 Best Shorts from Cannes
74th Annual Cannes Film Festival 2021
Last week, at Cannes Film Festival, the long-awaited screenings, events and festivities rolled into action after significant delays due to COVID. Spike Lee led the festival as head juror for a second time, a testament to the festival's penchant for the most talented, trail-blazing filmmakers of our generation. The festival had a magnificent kick-off with the opening premiere of Annette, the long-awaited musical film by French director Leos Cara (who won the 2021 Prix de la Mise en Scène award for Best Director at the festtival.) The Honorary Palme d'Or was awarded to American actress and filmmaker Jodie Foster and Italian filmmaker Marco Bellocchio. The Palme d'Or, presented by Sharon Stone, was awarded to Titane directed by Julia Ducournau. In winning, Ducournau makes history for being the second woman to win the Palme d'Or in 74 years. The Short Film Palme d'Or was awarded to Tian Xia Wu Ya by Tang Yi. For more information on Cannes 2021 winners, check out this LIST.
There is no doubt that the Cannes Film Festival and it's mission has been overlooked through its representation in the media. Many underestimate the integrity of the festival, viewing it solely as a paparazzi-filled soiree with ultra-tan A-List celebrities, glittery dresses, superyachts, and fountains of Veuve Clicquot. However, true film lovers and cinephiles understand that Cannes Film Festival is not just gilded in glitter and gold. It is a rigorous week of analysis, annotation, and deliverance that will unearth the best of film this year. While the fashion critics may meander about which star is the best dressed, film critics must decide which films will shine above the rest, and potentially alter the entire career of a filmmaker.
Cannes elevates itself above other festivals by boasting a long history of tradition, dating back to 1946. Cannes possesses an immense ability to promote films into the spotlight of public awareness and notoriety. Many films that have been recognized and awarded at Cannes have won numerous awards at the Golden Globes, The Oscars, and BAFTA: Parasite, Apocalypse Now, Pulp Fiction, and The Pianist, just to name a few. It comes as no surprise that Cannes has launched the careers of the most talented filmmakers, like Quentin Tarantino and Steven Soderbergh.
Cannes also cultivates it's image by sourcing and curating films that are often overlooked in popular culture in the foreign, arthouse and other niche categories. World-class jurors and curators excavate the gems in the rubble of films and filmmakers. Cannes also provides an expansive market for distribution and financing. Cannes is dedicated to film in every sense, and we cannot wait to see the awards and honors for this year's most provocative, enlightening films of the year.
In honor of this epic festival, we present to you our favorite short films from Cannes Film Festival within the last decade. Watch our playlists now on Argo for even more films that have emanated from Cannes.
Festival de Cannes: Melancholia
Festival de Cannes: Short Film Favorites by differ
Through Young Eyes: Cannes Edition
Top 10 Best Shorts from Cannes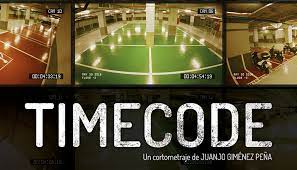 1. TIMECODE (Juanjo Gimenez; 2016)
This Spanish live-action short film directed by Juanjo Giménez is a fun, refreshing story about finding love in strange places. Luna and Diego, two car park security guards, form an unlikely connection during a boring, mundane task at work. The two go back and forth, exchanging timecodes and camera numbers, forming a unique bond through tiny moments of splendour. It comes as no surprise that Timecode won the Short Film Palme d'Or award at the Cannes Film Festival in 2016 and was also nominated for an Academy Award for Best Live Action Short Film in 2017.
2. SAFE (Byoung-Gon Moon; 2013)
In this haunting, high-octane short from South-Korea, one woman must face the consequences of her mischief and disobedience. A woman working as a cashier at an illegal gambling parlor pushes her luck by stealing money from gamblers as a way to pay off her own debts. When one gambler realizes he's been cheated, he returns with murderous intent and the already dismal situation spirals out of control. Safe is the first Korean film to win the Palme d'Or for Best Short at Cannes in 2013. Byoung-Gon Moon was also 30 years old when he won the award, one of the youngest recipients to win this high honor.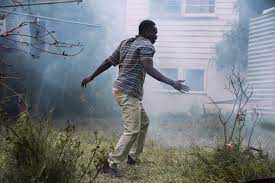 3. ALL THESE CREATURES (Charles Williams, 2018)
Charles Miller wrote and directed this outstanding father-son drama that portrays the dark side of mental health. A young boy must grapple with the emotional unravelling of his father and tries to make sense of the 'little creatures inside of us.' He struggles to accept his childhood memories as truth. He is unsure of where to place his empathy – should he have faith in his own thinking? Or does his depressed father deserve more compassion? Miller teaches us that we don't have to pick either side. We can acknowledge the possible unreliable nature of our memories, but also show patience, love and understanding to those who have wronged us. All These Creatures won the Palme d'Or at the 2018 Cannes Film Festival.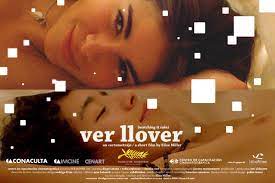 4. VER LLOVER (Elisa Miller; 2006)
Ver Llover (Watching it Rain) is a Mexican-drama depicting the trials and troubles hidden under the surface of all relationships. Two teenagers, Jonás and Sofía, must decide what to do when Sofia learns that she must leave her small little world with Jonas behind and move to a new town. Jonás is faced with a heart-wrenching dilemma – choose comfort and familiarity, or jump into the unknown. The bounds of their friendship hangs on a tightrope, swaying along amidst a languid score and brilliant portrayal of love in Mexico. This multi-award winning short received the Cannes Palme d'Or in 2006, amongst many other awards.
5. WISH 143 (Ian Barnes, 2009)
When a fifteen-year-old boy discovers he has months to live, he is granted one wish from the Dreamscape Charity. However, David doesn't want to go to Disneyland or meet a star athlete, what he really wants is an hour alone with a naked woman. Based on true events, WISH 143 tells the story of a young man desperate to come of age before time runs out. This is a young man with nothing to lose apart from his virginity. A bittersweet story of friendship and heartbreak, WISH 143 is not about dying, it's about living. WiSH 143 won the Palme d'Or at Cannes in 2009, and was nominated for an Oscar in 2009.
6. LEIDI (Simon Mesa Soto, 2014)
A touching short set on the backdrop of the gritty, yet beautiful landscape in rural Medellin, Colombia. Leidi, a young mother, emarks on a day's journey to find the father of her child and bring him back home. Apart from it's poignant representation of the state of poverty, barrios, and violence in Colombia, the film successfully conveys a profound picture on what a mother will do to help her child. Leidi has won numerous awards for it's subtle genius and powerful preformances, including the Palme d'Or in Cannes 2016. This was Soto's graduation film from the London Film School, and his first win at the Cannes Film Festival. WATCH ON ARGO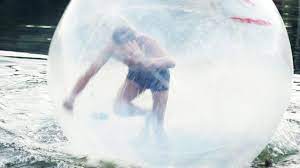 7. CROSS (Maryna Vroda, 2011)
Cross is a short film from France and Ukraine that teeters between science-fiction, fantasy, and drama. Vroda makes no compromises to pump her story with a visceral madness and boiling intensity. The synopsis itself would lure anybody in: "First a boy is forced to run. Then he runs on his own. Then he watches another one run." This is an epic, emblazoned short filled with delicious twists and turns. You will surely be on the edge of your seat. Winner of the Golden Palm for short film at the 2011 Cannes Film Festival.
8. I'M AFRAID TO FORGET YOUR FACE (Sameh Alaa, 2020)
Sameh Alaa recently made history by becoming the first Egyptian to earn the prestigious Palme d'Or award at the Cannes Film Festival for his short film I'm Afraid to Forget Your Face. In this short, Sameh Alaa depicts unconditional love and courage in the face of heartbreak. After an 82-day separation, Adam travels a rough road to be reunited with the one he loves, whatever it takes. Tight close-ups, a stringy score, and muted palettes all work together to create a claustrophic aura that we become enveloped in. These subtle techniques make a profound dent on our psyche, as we enter the headspace of the broken-hearted protagonist.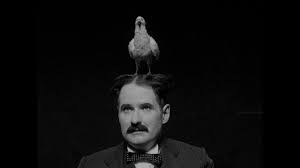 9. THE TESLA WORLD LIGHT (Matthew Rankin, 2017)
In this avant-garde black-and-white short, Director Matthew Rankin plays with light painting, long exposures, and animated pixilation to depict the strange life of Nikola Tesla at the end of his glory days in 1905 New York. This experimental film centers on Tesla's existence alone in a dark room, lit only by fluorescent lamps and sparklers, and accompanied by a pigeon he loves.The film uses excerpts of Tesla's actual letters archived in the Library of Congress; even a reference to Tesla falling in love with an "electric pigeon" was based on an interview with Tesla. The maze-like patterns mesmerize, but also confuse. It is only through our confusion that we could ever fully understand Tesla's madness…and his genius, as he pursued the presence of utopia. The Tesla World Light had its world premiere in official competition at the 2017 Cannes Film Festival, as part of the International Critics' Week.
10. 37 4 S (Adriano Valerio, 2013)
Valerio delivers a thought-provoking story about the risks we are willing to revive a dying relationship. There is a small island in the middle of the Atlantic where only 270 people reside. This island is called Tristan da Cunha. Nick and Anne, two teenagers, have spent their whole lives together on this island, as friends, and then, as lovers. Anne reveals to Tristan that she will be moving to England for her studies, 6,000 miles away.
The two teens must cope with the potential loss of their love, and work together to save each other from pain and suffering. The result is a gut-wrenching moment of reckoning that will grab you by the heart strings. This stunning short is a reminder to cherish our loved ones, and understand the meaning of sacrifice. Winner of the Special Jury Mention at Cannes in 2013.
Discover your favorite short films on www.watchargo.com, or on the Argo app, available to download from iTunes App Store or Google Playstore. Follow us for updates on our new films on Instagram, Facebook, Twitter and Youtube.