BAD ASSISTANT
Jason Schwartzman and Paige Klone Bring Comedy and Wit to the Dark Side of Celebrity Power
Part-comedy, part-melodrama, BAD ASSISTANT centers on an overburdened celebrity assistant (Paige Klone) who finds redemption after her boss (Jason Schwartzman) manipulates her into an illicit situation.

Paige Klone, writer and actress (and real-world past assistant to her co-star Jason Schwartzman), plays the role of Emilee, an overworked assistant – or better said, a babysitter – to a degenerate wannabe-actor, Parker (played by Jason Schwartzman). During her daily house-calls, Emilee stumbles upon Parker's friend, whom she realizes has overdosed and died in her boss's home. Parker uses Emilee's professional (and emotional) subservience to coerce her into transporting the body to another location to absolve him from any crime. Emilee has no choice but to submit to her superior, in the fear of disappointing her boss, spoiling her career, and even worse, of getting caught.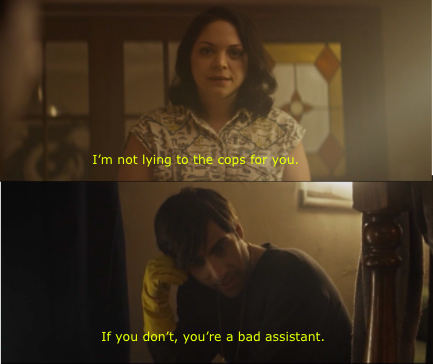 At its core, BAD ASSISTANT is a satirical jab at the culture of celebrity power, and a social commentary on the parasitic nature between people in power and their subordinates.
Even though Parker is a seemingly lazy, unaccomplished actor, his obsession with clout and fame has grandly inflated his ego and ballooned his sense of entitlement. He feels justified in his mistreatment and emotional abuse of his assistant, Emilee. Ironically, Parker has just scored an acting gig as the character, "The Manipulator."
By the first minute, Klone positions Parker as the dominating, yet somehow hilariously irritating, antagonist. He makes lofty demands to his assistant, burdening her with meal requests, a drug clean-up, and outlandish PR requests. It is almost painful to watch as Emilee reluctantly adheres to his commands. Parker is only concerned with his own vanity – his appearance, public image, and reputation. He shows no empathy for either his assistant or his deceased friend and uses deceit, duplicity, and dishonesty to get what he wants.
However, that Jason Schwartzman plays the role of Parker brings an entirely new comedic dimension to the role of 'narcissistic celebrity.' Schwartzman retains a dead-pan seriousness as he delivers ridiculously egocentric comments to his assistant. His self-absorption and lack of awareness are so absurd that it is laughable. There are few actors that could pull this off, but Jason Schwartzman's past roles – a precocious prick in Rushmore, a stifled King of France in Versailles, a snooty art curator in Big Eyes, and an insensitive eccentric in practically every Wes Anderson movie – makes him the perfect candidate for 'Parker.'
That the film lends itself to ironic humor and satire does not erase the palpable struggles of Emilee's journey. She must resolve an internal conflict between personal fulfillment (self-worth) and the adherence to professional loyalty (approval of her superior).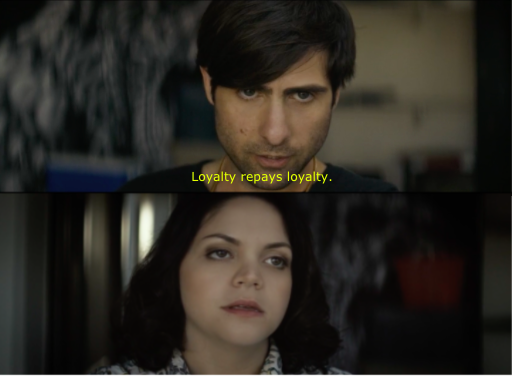 Actress Paige Klone brings a nuanced subtlety to her role, embracing a protagonist who appears on the periphery of society. Klone beautifully portrays the complexities of obedience and self-doubt amidst the guise of professional hierarchy. It comes as no surprise that Klone used her real-life experience as an assistant to inspire her script with her co-writer Rachel Forman. The true feat of her performance is Paige's ability to brew a felt sense of sympathy for her character. We root for her to defend herself and find her voice as Parker tries to silence her. Ultimately, Emilee's frustrations lead her to a breaking point in a final act of catharsis and self-empowerment. The assistant makes her last stop on Parker's power trip.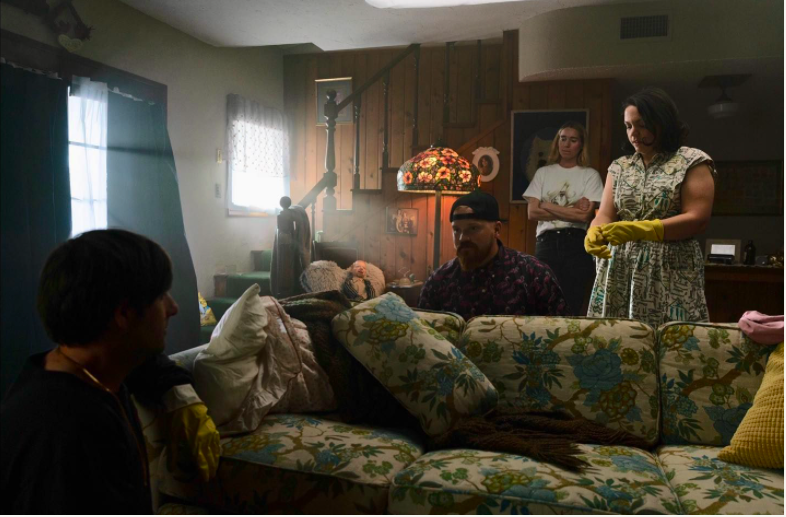 Kyle Cogan makes his debut in BAD ASSISTANT as first time short-film director/editor; however, he is not new to directing. Cogan is an Emmy® Award-winning director, producer and animator. His past experiences boast an impressive portfolio of music videos and celebrity collaborations (including John Legend, Charlie Puth and Mike Tyson). Cogan has also worked for the historic NFL Films for over 4 seasons and leads a production company called Simian LA Design.
In BAD ASSISTANT, his stylistic choices underline his mastery of the short film format – from his brilliant lighting choices, to a wide-array of camera compositions, to the seamless transitions between each shot. The scenes oscillate between very bright and very dim, underlining the palpable disconnect between the two protagonists. The wide-angle compositions show the distance between them, physically and emotionally; whereas, the close-ups hone in on the complex psyche of each actor. Cogan's editing and VFX skills are pristine and clean: throughout the film, he magically molds together two separate shots into the look of a one-shot take. These subtle directing techniques all develop tension and conflict, subtly leading to the final moment of confrontation.
It is no surprise that Paige is the recipient of the 2018 Shift Creative Fund, a grant awarded to independent filmmakers of the short narrative format. Her and her co-writer, Rachel Forman have been collaborating creatively for a decade now, after meeting at a Berkeley improv class. Rachel has a background in animation and has worked and written for Disney, Nickelodeon, Spin Master, Gaumont, and Donut Media. She has written several screenplays and pilots, and is currently writing and shopping multiple projects with Jackie Tohn (Glow).
Klone and Forman's story is compelling not just in its entertainment, but in its acknowledgment of contemporary struggles. We are reminded that the abuse of power in the workplace is not limited to sexuality. Emilee's formidable obstacle is emotional, not physical. BAD ASSISTANT has you laughing out loud, then suddenly on the edge of your seat, and finally, celebrating an ultimate moment of redemption. The result is an engrossing story that sustains fascination and introspection at every turn.
Check out the Trailers below:
ABOUT ARGO
Argo is a global curator of films under 40 minutes and a social streaming platform. Our mission is to support upcoming filmmakers everywhere and connect the world through incredible stories. Every week you can find new playlists curated by the top film festivals, filmmakers and influencers.
partnerships@watchargo.com